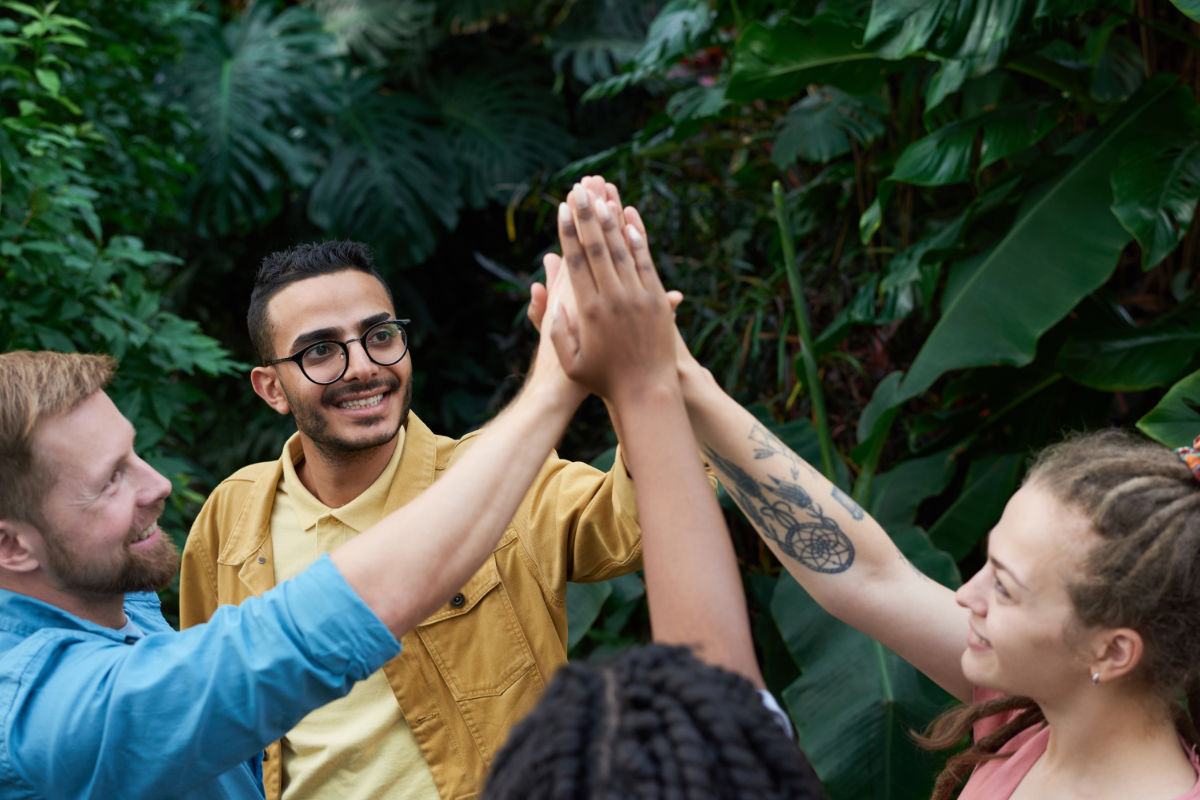 Join Us in Helping Others
Already know you want to volunteer?
Just complete the application and we'll be in touch with you.
A nonprofit organization such as the Council on Aging is only as strong as its volunteers make it. We've been relying on folks like you — people who want to help make a difference, who have some extra time available, who might know others who've benefitted from Council on Aging services — ever since we were incorporated in 1969.
As an independent non-government agency, the Council on Aging is a nonprofit that relies on the kindness of strangers … strangers who quickly become friends.
Look over the opportunities described here, then let us know that you would like to help by clicking the Volunteer Application link below and completing the brief form. Someone from the area(s) you are interested in will follow up with you.
What is it like to volunteer?
Watch our volunteer coordinator Nicola Singer and Meals on Wheels volunteer Beverly Burkle on a recent panel discussion about driving opportunities with AARP!
Meals On Wheels
NOTE: During the COVID-19 pandemic, Meals on Wheels is delivering five frozen meals once a week.  In addition to meal delivery, volunteer opportunities also include packing meals at the main office.
Drivers for Meals on Wheels deliver a daily nutritious meal to the frail, homebound elderly. Drivers deliver hot meals to clients on a route that covers a geographic area.
Usually, volunteer drivers drive a regular route one day a week. However, you can also deliver more or less frequently or sign up to be a substitute driver to cover when other volunteers cannot support their route.
Drivers deliver a friendly smile along with a warm meal and chat with clients for several minutes. Any concerns are reported back to the Meals on Wheels office.
Meals are delivered Monday through Friday, excepting major holidays or inclement weather, between 10:00 am and 1:00 pm.
Sammy Williams Center
The Sammy is a place for members to interact and share a meal together.
Our volunteers make that happen through their interaction with members, working in teams to serve meals, leading activities, and sharing in the relaxed, fun atmosphere.
Volunteers at the Sammy Williams Center can choose one day a week that suits their schedule.
The Sammy Williams Center is open Monday through Friday, 9:00 am – 1:00 pm.
Senior  Companions
The Senior Companion Program engages adults age 55 and over to provide companionship and support to other older adults in need of extra assistance to remain at home or in the community for as long as possible.
Senior Companion volunteers serve an average of 20 hours per week, with the majority of the volunteer service taking place in the homes of their clients.
Among other activities, they provide companionship to ease loneliness and isolation, assist with transportation and light chores, and give support to informal caregivers.
Thrift Shops
The Council on Aging operates thrift shops in Hendersonville and in Etowah.
In both locations, volunteers serve as cashiers, salespeople, and as markers, evaluating and sorting what is donated, offering receipts, tagging items with prices, and maintaining positive relationships with donors and shoppers.
The thrift stores are open:
Tuesday through Friday, 10:00 am – 4:00 pm
Saturdays, 10:00 am – 1:00 pm.
Office Administration
We have opportunities to help with filing, data entry, answering phones, and a variety of other activities.
The main office is open Monday through Friday, 8:00 am – 4:30 pm.