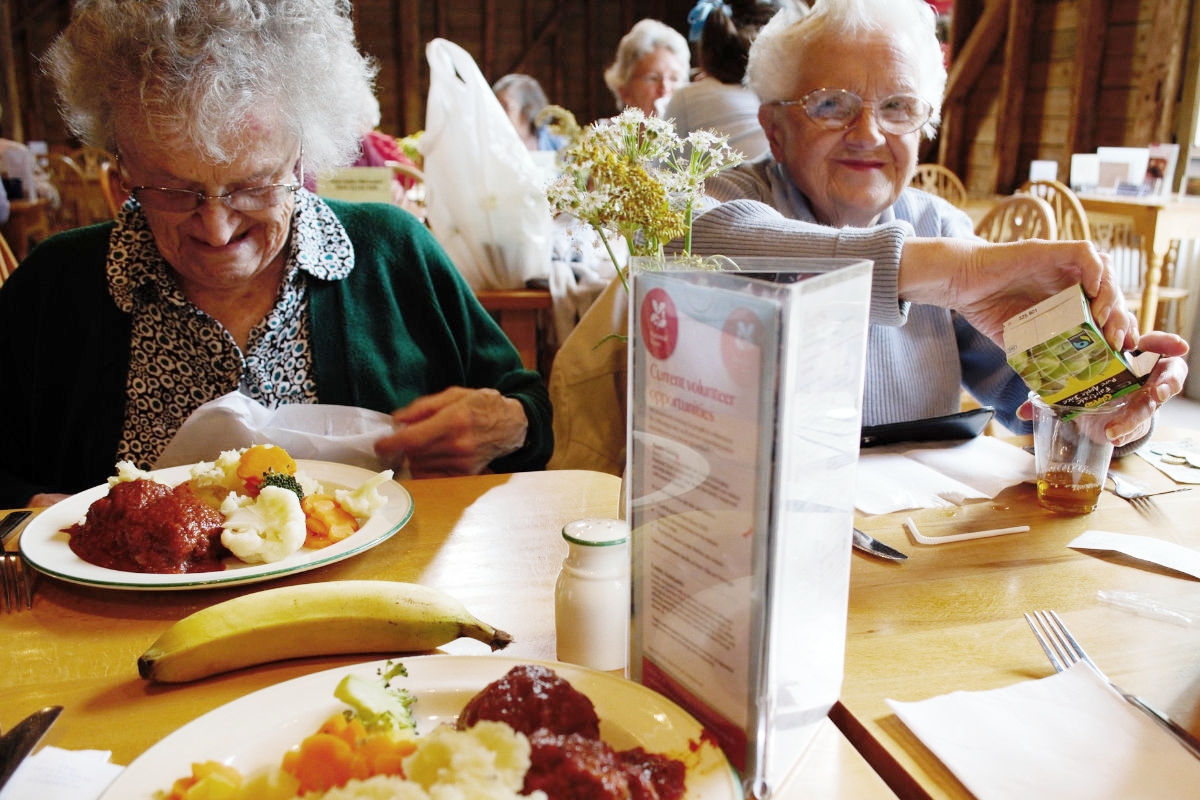 NOTE:
The Sammy Williams Center is open to vaccinated members and volunteers starting Monday, May 17.  Unvaccinated members or those uncomfortable with gathering may still pick up meals to go.  The center is again open Monday through Friday.  Call 828-692-3320 for more information.
Are you able to get out but would like to socialize and enjoy some activities along with a hot meal? "Lunch at the Sammy" is our congregate dining program at the Sammy Williams Center.
The program provides an opportunity for you to socialize, to participate in various activities, to connect to resources available in the community, and to enjoy a delicious and nutritious meal in fellowship with others.
Fresh meals are prepared daily by Carolina Village and served to members by 11:45 am, Monday through Friday.
There is no cost for members, though we ask everyone who is able to provide a contribution toward the cost of their meal.
Guests are required to pay a small fee of $4.00 per visit for meals.
Stop by for a visit and a guest lunch!
Special Events
Special events and activities occur each month.
See the calendar below for details.
Hours of Operation
Monday – Friday: 9:00 am to 1:00 pm
Closed Saturday and Sunday
Membership
Membership is free and open to all Henderson County residents who are 60 years of age or older.
To learn more, please contact our site manager at 828-692-3320,
or come visit us at:
301 N. Justice Street
Hendersonville, NC 28739
Monday September 13
Roasted Lamb Shank
Middle Eastern Chicken
Curried Rice
Steamed Vegetables
Dessert
Tuesday September 14
Caesar Salad
Lemon Chicken
Roasted Potatoes
Green Beans
Dessert
Wednesday September 15
Broccoli Salad
Tuna Casserole
Fried Okra
Baby Carrots
Dessert
Thursday September 16
Slaw
Kielbasa w/Grilled Peppers & Onions
Dirty Rice
Steamed Broccoli
Dessert
Friday September 17
House Salad
Roasted Pork Loin
Potato Casserole
Steamed Veggies
Dessert
Sammy Center Events Calendar – September '21
Click here for pdf copy of the calendar.
1 - Wednesday
9:45 – Chair Yoga
10:30 – Bingo
8 - Wednesday
9:45 – Chair Yoga
10:30 – Bingo
13 - Monday
Haircuts at Blue Ridge Community College
9:45 – Chair Yoga
15 - Wednesday
9:45 – Chair Yoga
10:30 – Bingo
22 - Wednesday
9:45 – Chair Yoga
10:30 – Bingo
27 - Monday
9:45 – Chair Yoga
10:45 – Music
29 - Wednesday
9:45 – Chair Yoga
10:30 – Bingo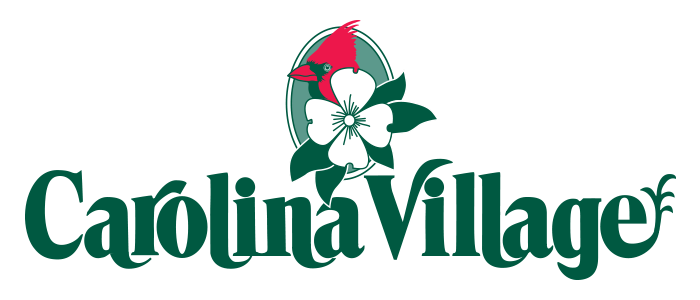 A Special Thanks to Our Meal Provider!

And Thanks to The Storehouse
for providing additional food staples!