Meet Charley - the COAHC Bear!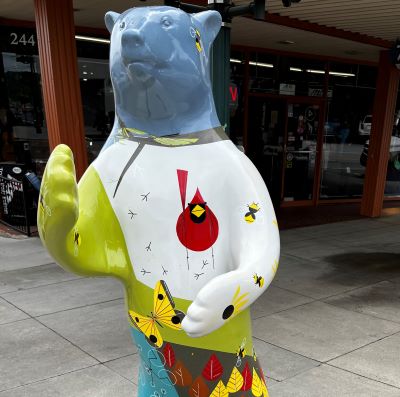 Benefiting Council on Aging of Henderson County, Bear with Nature is an imaginative piece filled with detail, delight and influenced by the works of American Modernist Artist Charley Harper – known for his stylized wildlife illustrations.
Wandering the woods, but never lost, Bear with Nature's (Charley for short) detail can be explored from top to bottom with something always to be discovered. From ladybugs and opossums to bees and cardinals – the fauna and flora to be found is a joy-filled experience of love and appreciation for the great outdoors.
Modern yet approachable, graphic but sweet – Charley will reside harmoniously within the magnificent and majestic landscape of Western North Carolina or wherever Charley new home may be.
Hendersonville is a wonderful place to call home!
Caregiver College!
Memory Care is hosting 3 sessions of the Caregiver College. Advent Hendersonville is proud to be the sponsor.
See flyer for more details.
At Home COVID-19 Vaccinations
COVID-19 vaccinations are now available across NC for those who cannot leave their homes.  Call 866-303-0026 to schedule.  See attached update for more information.